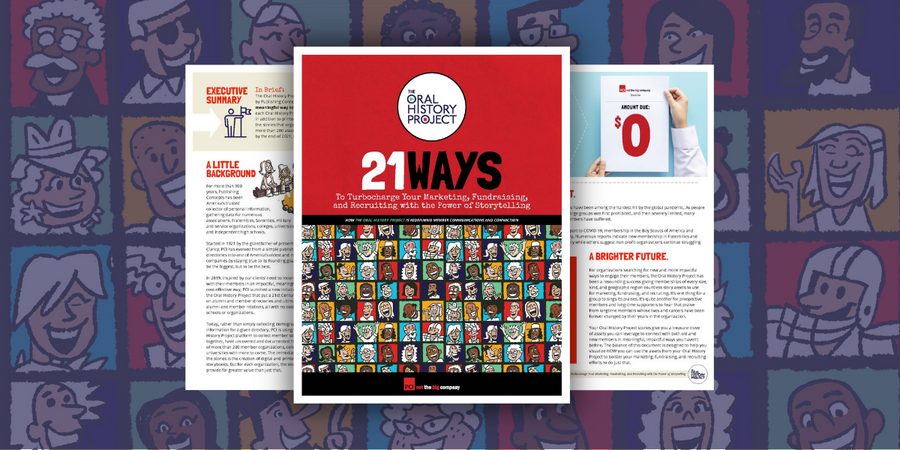 White Paper
21 ways To Turbocharge Your Marketing, Fundraising, and Recruiting with the Power of Storytelling
HOW THE ORAL HISTORY PROJECT IS REDEFINING ALUMNI COMMUNICATIONS AND CONNECTION
The Oral History Project (OHP) is a revolutionary alumni relations program created by Publishing Concepts Inc. (PCI) to give colleges and universities an effective, meaningful way to connect with their graduates at no cost to the school.
For each Oral History Project, PCI collects and archives hundreds to thousands of alumni stories. Then, in addition to printed and digital storybooks, PCI provides audio and written versions of the stories that schools can use for marketing, fundraising, and recruiting. To date, more than 300 colleges and universities have committed to an OHP and we have collected more than one and a half million stories.
START YOUR ORAL HISTORY PROJECT TODAY!
Preserve your engaging stories now, while you can.